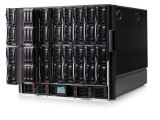 Original Systems and Options
We carry Server, Storage, Switches, Harddisks, Processors, Memory, Array-Controller, Optical Drives, Networking Products as well as ILO´s and Carepacks of the all major brands.
Further we are your Specialist for Spareparts and EOL-Parts
(e.g. Alpha-Server, RS6000, ...)

Notebook Accessory
Akku Replacement Kits (Original and 3rd Party)
Power Supplies, Port Replicators, Bluetooth Products & Memory Upgrades
Wireless LAN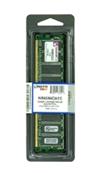 RAM
Memory Upgrades (Original & 3rd Party)
e.g. DDR1-, DDR2-, DDR3-, SD-RAM, SO-DIMM from HP, IBM, Cisco or Kingston...

CPU
AMD & Intel
Boxed & Tray
EOL CPUs for OEMs

HDD
Maxtor, Seagate, WD
Excelstor, Samsung
Toshiba, Hitachi

Flash Memory
USB Sticks in all forms and colors (with Digicam, Mp3 und Wlan function)
Compact Flash, Secure Digital, Multi Media, Industrial Compact Flash,
Transflash, Memory Stick ...

You are looking for a customized USB Sick?
Car, Truck, Rocket, Football, Planet, Company Logo...
Nearly everything is possible!

Minimum Order Quantity 200-500 pcs.